Client
The Conservation Volunteers
TCV (The Conservation Volunteers) is one of the biggest volunteer organisations in the UK, facilitating thousands of local community environmental projects every year. We helped the charity rename, reorganise and reposition itself, giving it clarity of purpose and helping it to increase its reach to fundraisers and supporters.
Established in 1959 – The Conservation Corps aimed to give young people some of the perceived benefits of National Service (then newly abolished). Having changed their name to the British Trust for Conservation Volunteers (BTCV) in 1970, they had grown to become one of the UK's largest and most active volunteer organisations.

Faced with a reduction in government funding, very low public awareness and a name that was almost impossible to retain, the charity was struggling with a lack of clarity around their focus and direction and ultimately with their fundraising 'ask'.
We worked with BTCV to clarify the cause at the heart of the organisation, develop a new way for the charity to view and talk about itself and identify potential revenue streams.

We realised that the practical work that TCV carry out in local communities puts them squarely in the public eye - a great opportunity to advertise for new recruits. This resulted in the 'stake in the ground' idea for the identity. The shape of the logotype also served as a temporary sign wherever conservation work was being done.
The Our idea of identifying the organisation internally as 'The Conservation Home Guard' inspired our thinking in the creation and development of a visual and verbal identity, and the call to action 'Join in, feel good'. 'Conservation Home Guard' was brought to life in the illustrations we created for use in print collateral and for animation online and in video.
A core colour palette featuring two contrasting greens was created, designed to look good out 'in the field' when applied to work wear and vehicle livery. A supporting palette was created to give variety online and in TCV collateral.
Photography ©
Katie McMillan 2018
Photography © Katie McMillan 2018
With separate national bodies and many local hubs across the UK, as well as a range of partnerships with different organisations, the charity needed an architecture system to clarify where and with whom it worked.
We applied the visual identity and tone of voice to other subbrand activities run by TCV such as Green Gym, an initiative that combines conservation work with an emphasis on health & fitness.
Establishing a friendly and practically-minded tone of voice was a key consideration when building the new TCV brand. We wanted to create the sense of a family that was open to anyone willing to bring a 'hands on' approach.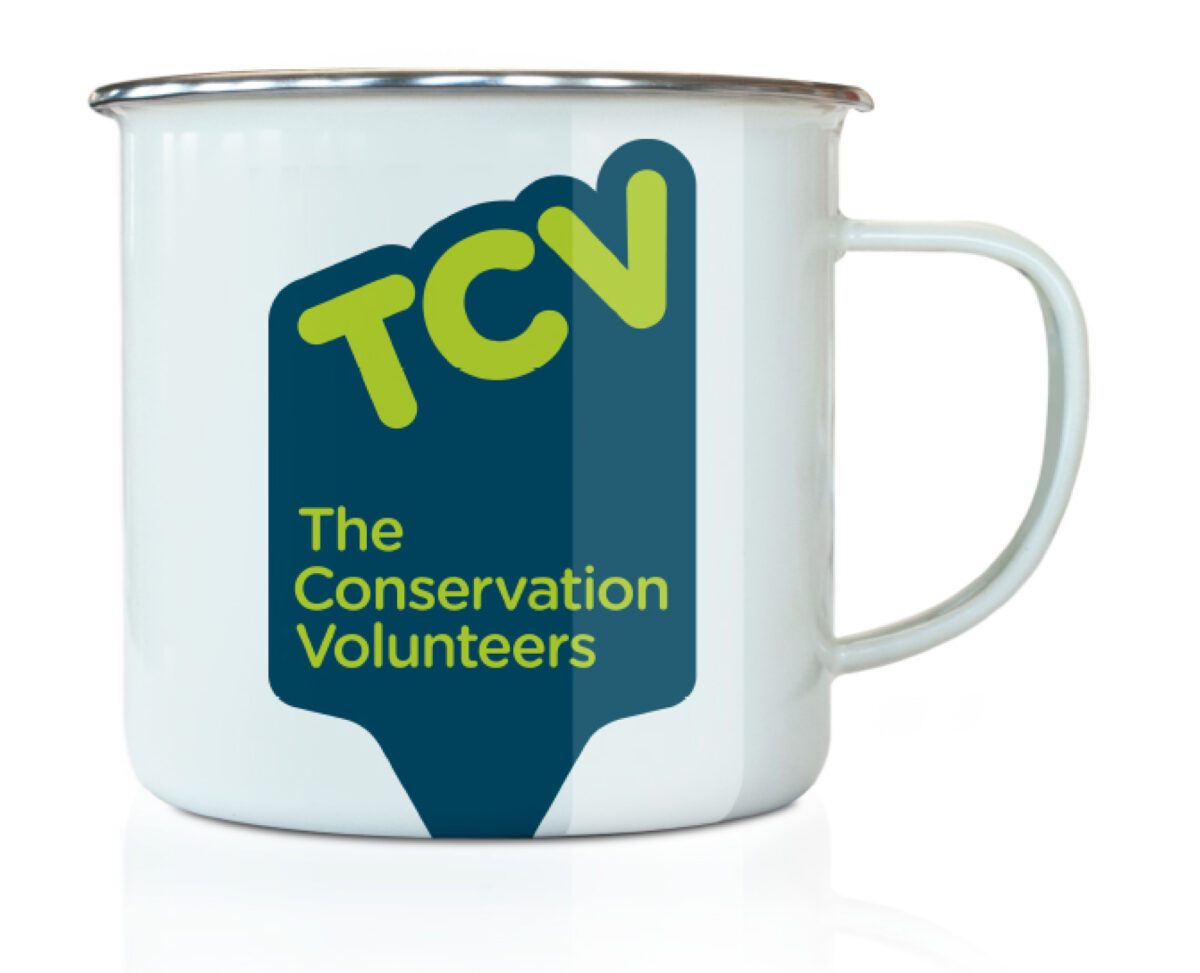 The tone of voice ran through all TCV merchandising and branded products. Using the tone of voice consistently on the labelling of products and on collateral helped to give a sense of unity to the organisation. This would encourage supporters and help to drive up revenue.

All the elements of TCV's new brand were brought together in an introductory booklet that was distributed throughout the organisation and to potential new recruits.
An above the line campaign was developed – 'Dig for Victory', using the Conservation Homeguard as a core brand strategy, the campaign highlighted the organisations core purpose – Reclaiming Green Spaces Since 1959. The campaign helped reinforce the core brand strategy and underpin the new shortened name by reclaiming their history and replaying it for a new modern audience.
To complete the implementation and brand rollout for TCV, a full set of PDF interactive guidelines were developed. These outlined core principles for all aspects of the TCV brand.

Running from 2019 and now in its second year, The Conservation Volunteers strategy – Connecting People and Green Spaces during which they worked with over 100,000 people and 12,500 registered volunteers to improve more than 1,400 green spaces.
£2.1m
In the year after the re-brand, TCV delivered a £2.1 million improvement in its financial performance.
1,250
Membership grew to 1,250 groups by 31st March 2020.
95%
In 2020 TCV's volunteer survey results revealed that 95% of TCV volunteers rated their experience as good and 98% saying they would recommend TCV to others.